Josh Shamsi/Diarna Geo-Museum
Echoes of Jewish Morocco Exhibit
Sunday, October 1 at 12:00 am — At The Center for Jewish History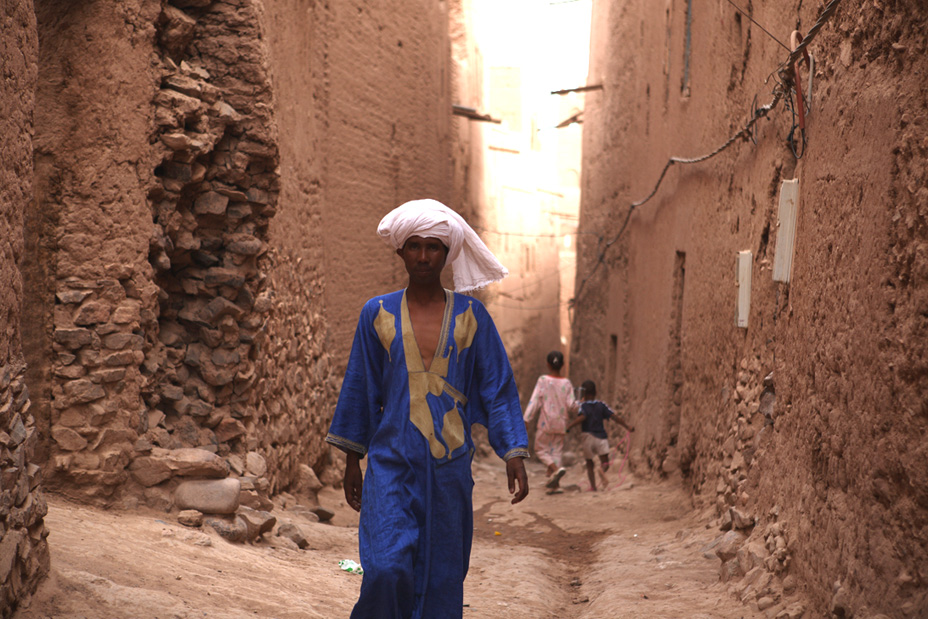 ">
Jewish life has been part of the Moroccan landscape for over two millennia.
The sites that once comprised Jewish communities —synagogues, schools, shrines, cemeteries, and other structures— are found everywhere from metropolitan city centers to Atlas mountain towns and adobe villages at the edge of the Sahara desert. These disparate locations speak to the diversity of the Moroccan Jewish experience. While communities have disbanded, many of the landmarks remain, and memories of their inhabitants linger.
As time passes, however, the physical remnants of Jewish history are at risk of disappearing. The Diarna Geo-Museum endeavors to virtually preserve and make accessible Jewish sites like these throughout North Africa and the Middle East.
In addition to documenting the physical traces, another important aspect of Diarna's mission is to preserve the bearers of memories connected to these places. To that end, included in this exhibit are portraits of Jews still living in Morocco and the Muslim friends, former neighbors and current caretakers who enlighten our understanding of the people who once resided in these communities.
Over the course of several years and multiple research expeditions we documented more than 100 sites, which are part of an online exhibit, D'fina: Jewish Treasures of Morocco (JewishMorocco.org). The photographs in this exhibit are a small selection of the wide array of locales visited for Diarna.
Joshua Shamsi is the Lead Photographer and Outreach Director of the Diarna Geo-Museum of North African and Middle Eastern Jewish Life.
We wish to profoundly thank Ira Jolles, President of the Cahnman Foundation, which made the critical research investments that brought about D'fina's creation, as well as Diarna sponsors Arthur Hoffman (President, Leir Charitable Foundations), Karen Douglas, Harold Grinspoon Foundation, and the Elizabeth & Oliver Stanton Foundation.
Echoes of Jewish Morocco — Josh Shamsi / Diarna Geo-Museum
October 1st to 20th
Leon Levy Gallery
Center for Jewish History
15 w 16th St
New York NY 10011