Luis Moses Gomez: Merchant Pioneer of Colonial New York
Jun 19, 2014 - Oct 31, 2014 — At Leon Levy Gallery @ ASF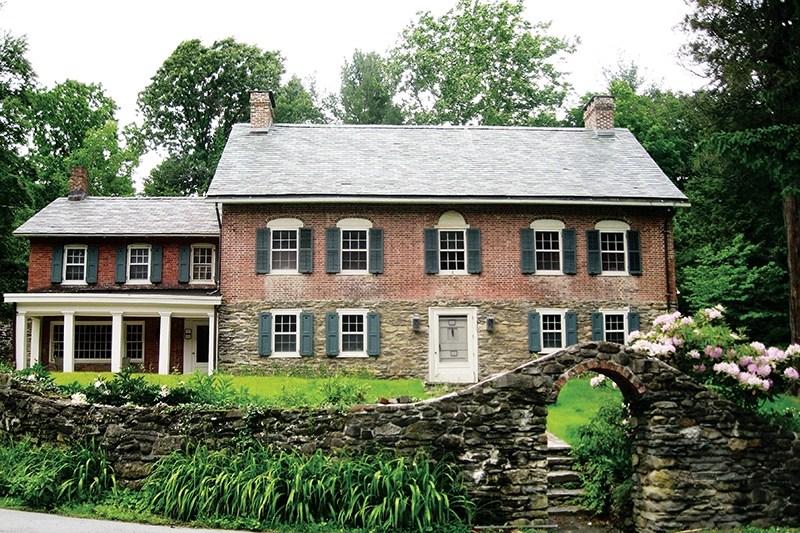 The ASF partnered with the Gomez Foundation for Mill House and the American Jewish Historical Society to extend the showing of "Luis Moses Gomez: Merchant Pioneer of Colonial New York" in our Leon Levy Gallery.
A LONG-AWAITED REUNION
Luis Moses Gomez, a Spanish Sephardic Jew who settled in New York in 1696, ran mills and a trading post at the Hudson River shores. That much about his biography is certain; the legends are harder to prove.
"We have a lot of Gomez mythology," Ruth K. Abrahams, the executive director of a foundation that runs the 1710s Gomez Mill House in Marlboro, N.Y., as a museum, said in an interview. Her team sifted through fact and fiction for an exhibition "Luis Moses Gomez: Merchant Pioneer of Colonial New York," opening Thursday at the American Sephardi Federation galleries at the Center for Jewish History on West 16th Street in Chelsea, in time for the first Gomez family reunion.
Newspaper ads and deeds show that the Gomezes dealt profitably in timber, grain, limestone and Manhattan real estate. But no hard evidence yet backs up longstanding rumors that they lived alongside their African slaves in Marlboro, spent their days trading with American Indians and hired a young fur trader named John Jacob Astor.
Ms. Abrahams's team is also still determining which parts of the Marlboro property were built by the Gomezes and what was left by subsequent owners, including the Arts and Crafts paper historian and graphic artist Dard Hunter. He built a 1910s brick paper mill with a thatched roof that the museum has restored.
For the new show, Gomez descendants are lending 1760s silverware, a 1660s Bible and a 1790s miniature portrait of Benjamin Gomez, one of Luis Moses Gomez's sons. The family at one point owned a miniature that probably depicted Benjamin Gomez's brother Daniel, but scholars have not seen it since the 1980s.
"It's got to be in somebody's drawer somewhere," Ms. Abrahams said.