Oded Halahmy Gallery at the American Sephardi Federation, a gift of the renowned Iraqi artist in memory of his beloved parents, Saleh and Salimah Chebbazah.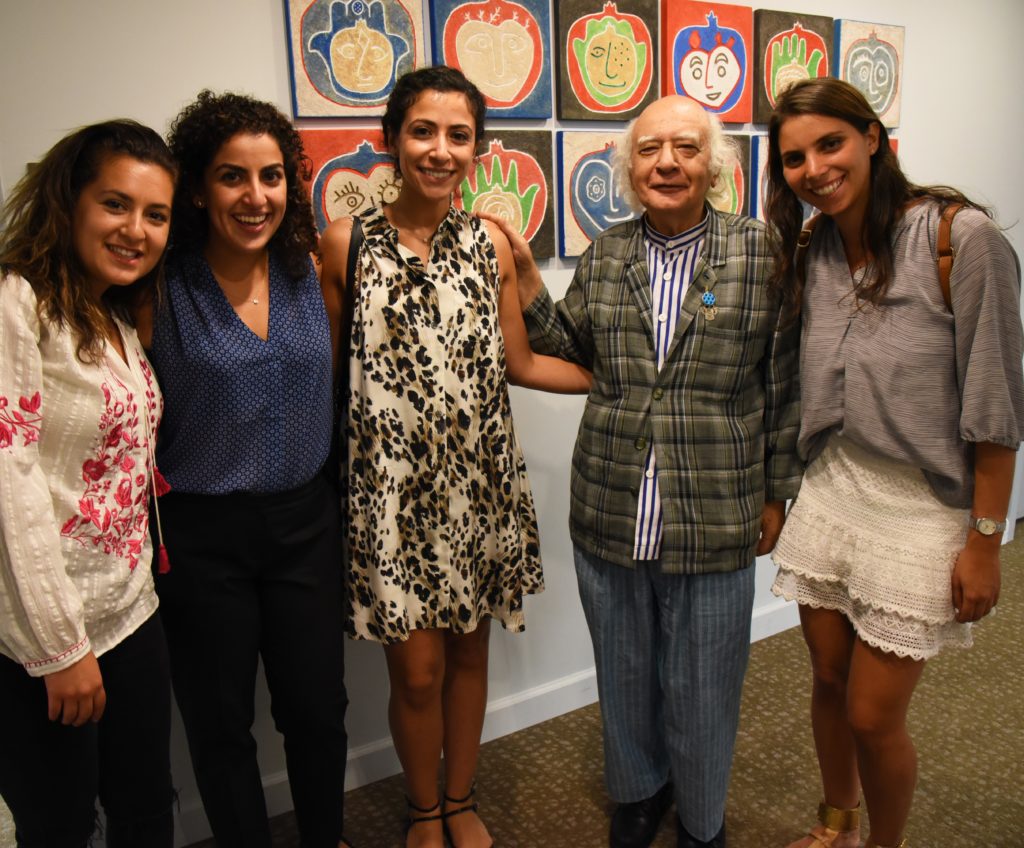 Saleh Chebbazah was born in Baghdad in 1906. He studied at the Midrash Talmud Torah. After graduating, he went to work for a goldsmith in Khan al-Shahbandar, the Jewish gold and silversmith bazaar. He soon established the first electric machine-operated gold and silver processing workshop in Baghdad, and provided services to goldsmiths all over Iraq. He came to be known as Saleh Abu el Maka'in ("Saleh of the machine shop") and became very prosperous, while contributing to the evolution of goldsmithing in Iraq.
Salimah Chebbaah was born in Baghdad. She studied at the Lora Kadoorie (Alliance) Jewish Girls' School (founded in 1893). She later taught at the school until she married Saleh. Salimah was a hardworking and dedicated mother of eight children, three girls and five boys. She was known for her marvelous Iraqi-Jewish cooking and admired for being a warm and gracious hostess, skills that inspired those who knew her. She was the embodiment of "The Woman of Valor" (Eshet Ha'il).
The Chebbazahs lived in a typical Baghdadi upper-class two story home near the lively Shorjah Market of Baghdad, and enjoyed a comfortable life among their Jewish, Christian, and Muslim neighbors. In 1951, the family and their many relatives emigrated to Israel and left everything behind. The transition was difficult, and the family took time to establish roots and begin rebuilding a life like they had in Baghdad. They were dedicated to their new homeland. They flourished in Israel, and their children eventually settled in New York, California, London, Australia, and Israel.
Oded Halahmy, Saleh and Salimah's second eldest child, was inspired by his father's goldsmith craft and studied sculpture in London. He eventually moved to New York in the 1970s, while still maintaining his home and art gallery in Old Jaff. His sculptures can be found in the Guggenheim Museum, the Hirshhorn Museum in Washington, D.C., and the Israel Museum in Jerusalem, as well as in many other public and private collections worldwide. The foundation in his name was created to fund original artistic expressions that promote a greater cultural understanding of the Middle East. Halahmy says, "I have a special wish that the children of Abraham live in peace with each other in Iraq, the Middle East, and around the world."
Save