Portugal, The Last Hope: Sousa Mendes' Visas for Freedom
Apr 7, 2016 - Dec 31, 2016 — At Center for Jewish History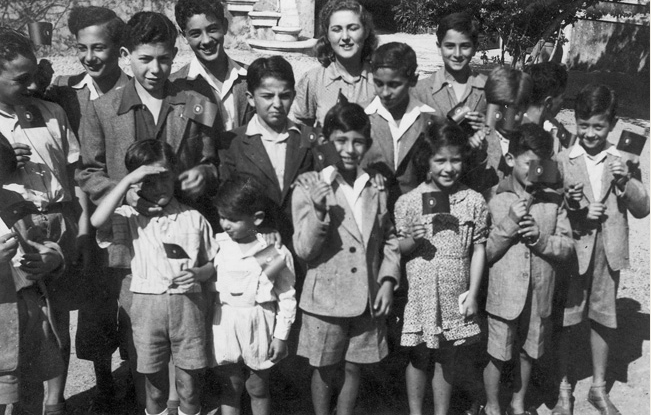 Portugal was the "last hope" for those trying to escape Nazi oppression. Aristides de Sousa Mendes, the Portuguese Consul-General in Bordeaux, France, courageously rescued thousands of refugees, many of them Jews, in the spring of 1940 by issuing visas contrary to the strict orders of his government.
A new exhibition in the American Sephardi Federation's Leon Levy Gallery, "Portugal, The Last Hope," commemorates the 50th anniversary of Aristides de Sousa Mendes being posthumously named Righteous Among Nations by Yad Vashem.
Aristides de Sousa Mendes, the ‪courageous and ‪creative ‪Portuguese ‪diplomat who saved Salvador Dalí, the authors of Curious George, and thousands of other ‪Holocaust ‪refugees, was honored with a multi-partner exhibit in ASF's Leon Levy Gallery.
The exhibit includes original passports with visas, dolls carried by child refugees, war diaries and other objects from the Sousa Mendes family as well as families that survived thanks to the diplomat's help, and are being provided by the Sousa Mendes Foundation. Other materials, such as unpublished images and films, are being provided by the Vilar Formoso, Frontier of Peace museum.
On the night of the opening and for a few days following, never-before-seen documents concerning Aristides de Sousa Mendes from the collection of the YIVO Institute for Jewish Research were displayed in The David Berg Foundation's "Great Treasures" Case.
A related exhibition, with some of the same artifacts, was recently shown at the Los Angeles Museum of the Holocaust in Pan Pacific Park.