20th Anniversary Edition, from March 30 to April 6
NY Sephardic Jewish Film Festival Team announced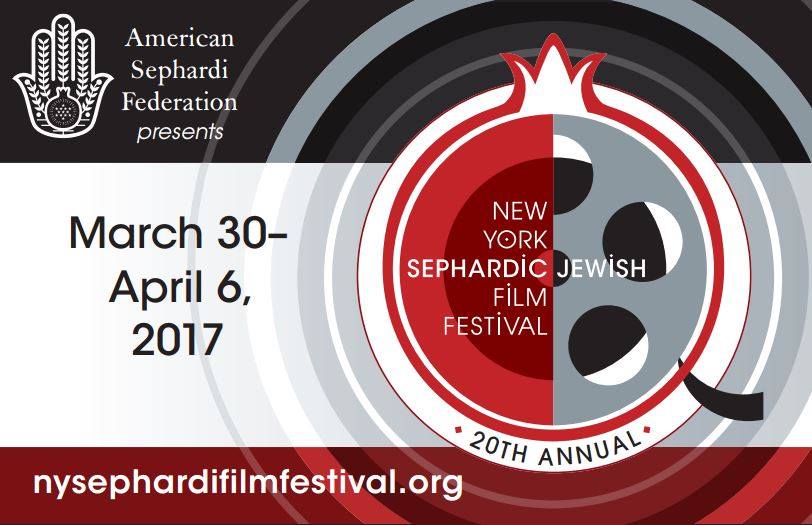 The American Sephardi Federation is proud to announce the team for the upcoming 20th New York Sephardic Jewish Film Festival (March 30-April 6)! http://nysephardifilmfestival.org/
18th and 19th NYSJFF Artistic Director Sara Nodjoumi, a talented filmmaker (e.g., The Iran Job: an American basketball player in Iran) and alumna of the Tribeca Film Festival, is back. Sara has scoured the globe for movies of Sephardi interest and the results are the strongest film line-up in the Festival's storied history.
Tickets go on sale this week!
Joining her as the Festival's Producer is David Serero. No stranger to ASF's stage, David previously created and stared in ASF's theatrical season (Merchant of Venice, Othello, and Nabucco). Most recently he preformed at ASF for the President of Portugal.
Our publicist is Jennifer Zwiebel, who is excited to bring her years of experience to this, her first NYSJFF. Contact us for media inquiries at info@nysephardifilmfestival.org
NYSJFF's talented graphic designers continue to be AJ&J Design (print) and our Latin Sephardi friends at Bardo Industries (web).
Stay tuned for the announcement of this year's Pomegranate Awards.
Film, program, and festival sponsorship opportunities are available. For more information: info@nysephardifilmfestival.org