ASF's National Sephardic Library & Archives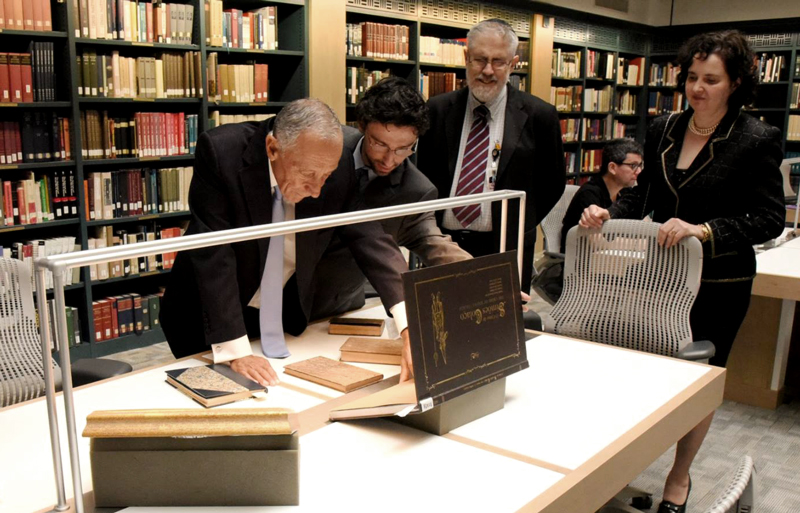 ASF's National Sephardic Library & Archives is the only publicly accessible resource in the Western Hemisphere exclusively devoted to Greater Sephardi topics and authors.
We strive to collect, preserve, and provide access to books, documents, artifacts, and ephemera from or about Jews and Jewish communities throughout the Sephardic world.
The National Sephardic Library & Archive is a proud part of New York's landmark Center for Jewish History (CJH). In addition to the American Sephardi Federation, the partners of the CJH also include the American Jewish Historical Society; Leo Baeck Institute, Yeshiva University Museum, and the YIVO Institute for Jewish Research.
Originating from a small collection of books, the National Sephardic Library & Archives has grown to a respectable assemblage of over 13,000 cataloged items and more than 300 linear feet of archival documents.
If you have family papers, books or other memorabilia from the countries of origin of you or your families, or documents related to the history of your family's life here in the United States, we invite you to contribute them to the National Sephardic Library where they will be preserved in state-of-the-art conservation rooms, at our disposal, and stored in a climate controlled archival environment. It is hoped that organizations and individuals alike will partner with us in the preservation of Sephardic heritage and culture.
To access books held in the National Sephardic Library, you can search the online catalogue via the Internet and visit the Lillian Goldman Reading Room where the collection will be made available to you. The Reading Room's open-stack collection has basic texts and general information, as well as major publications. In addition, the Reading Room has developed and maintains an electronic resource library that is available through the public computer terminals