The Oded Halahmy Gallery at ASF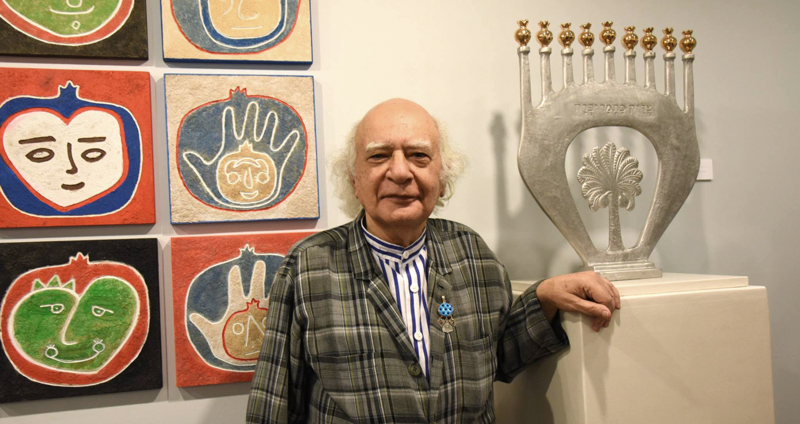 The new Oded Halahmy Gallery at the American Sephardi Federation is named in honor of renowned artist and distinguished ASF Board Member Oded Halahmy and is a gift of the artist in memory of his beloved parents, Saleah and Salimah Chebbazah, A"H.
The Oded Halahmy Gallery features a permanent display of Oded's Chanukkah Lamp sculptures as well as Pomegranate etchings.
ASF regularly hosts events in this beautiful space, including books talks, discussions, and exclusive receptions.